About Matthew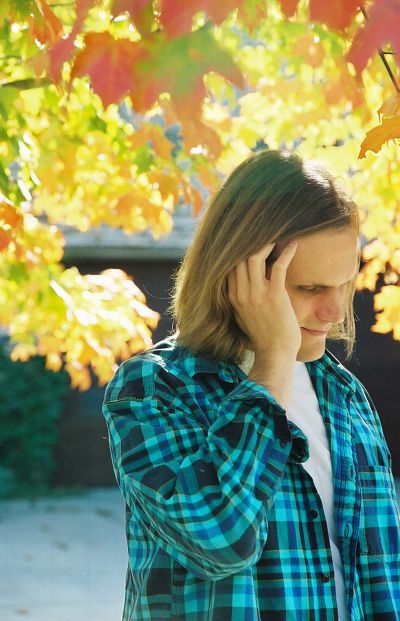 Born and raised in the outskirts of Chicago, Matthew Hope absorbed many different musical traditions at a very young age. Music was central to his existence in a world full of sound but without sight. His exceptional sensitivity to the sonic world has given him a unique perception of the nuances of everyday experiences, which show up in his music as familiar vividness. His music is the fusion of alternative sounds with the familiarity of nostalgic folk traditions. His breathy vocals and intricate acoustic guitar work recall a more hopeful Nick Drake or Elliott Smith.
With one foot in the dark brooding sounds of the Minneapolis underground and the other obsessed with writing idealistically about life and love, Matthew has created a nostalgic sound that is not easily forgotten. Time and time again fans say that his voice draws them in. As he shifts from dark to light, from bitter to jubilant, from weary to enthusiastic, he seems to effortlessly keep his fans in anticipatory, bittersweet enchantment.
Backed by a full band, Matthew's lush Black Tea Nights blossomed in the studio and brought the nuances of his acoustic writing into a more marked, distinct forum; Matthew's coffee-shop fans will certainly find great pleasure as his acoustic songs come to life in this album.
Matthew is now based in the Twin Cities.